SEE MORE ITEMS IN OUR EBID.NET STORE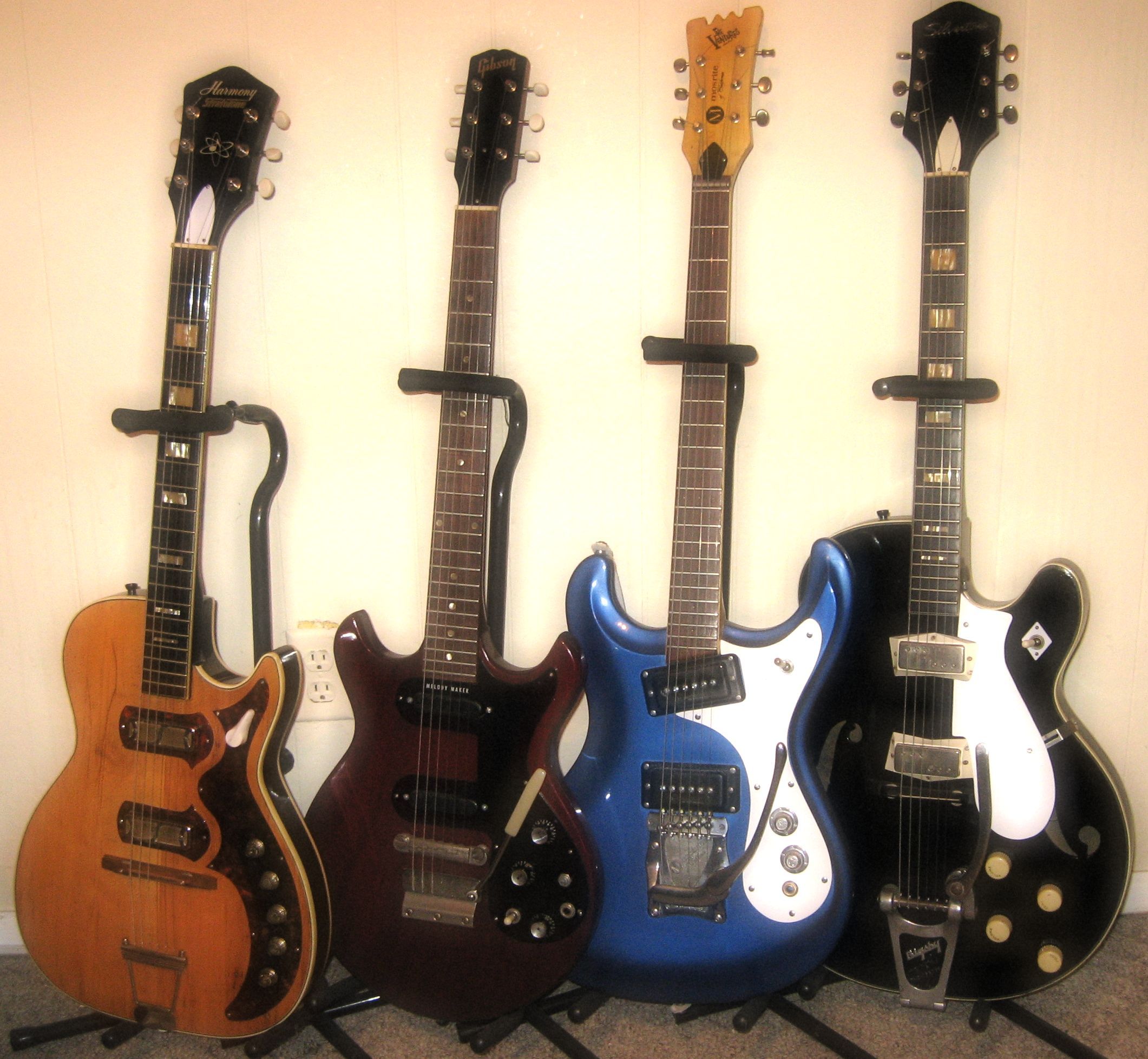 T&RS Vintage Pick Guard was created to recreate hard to find pick guards for vintage guitars at a price that will not break the bank. Specializing in Mosrite Mark 1,Mark 2, Mark 5,Celebrity 3,Gibson melody maker,Univox phase 1,2,3,and 4 Humbucker and P90s. We offer high quality hand made reproduction pick guards made from our own original stock guitars so you'll never get a universal,"one size fits every thing". We also offer a special service where if we don't have it and you can trace it, chances are good we can reproduce it for only a few dollars more, and while you are at it, why not upgrade! we offer all the standard colors and plys. Choose from single, three and 4 ply [depending on avalibility].
NEW ITEMS ARE BEING ADDED ALL THE TIME SO CHECK BACK OFTEN OR REQUEST WHAT EVER YOU NEED.